1-1-11 j bar brand began, but it all started long before that…
It started with a dream to design & build…ambitions to be an architect that got off track by being swept away at 17 from a small Ohio town to work in the Apparel Industry in The Big Apple. On to Chicago, Los Angeles, and back to NYC…woooo…what a ride!
Retail apparel was taking the world by storm and developing exciting retail spaces became my passion. An opportunity to design & build shops onboard a cruise ship lead to a request from a large hotel to design & build Banquet Bars which brings us to today….designing and building great presentation platforms for Hospitality. It is all about clean design and high quality, making a great presentation that achieves the ultimate goal and experience…guest satisfaction!
Cheers!
larry j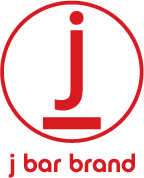 We'd Like To Meet You. Contact Us.
Office: 315 Cedar Street North, Cannon Falls, MN 55009  |  Phone: 310-872-6000  |  Email: larry@jbarbrand.com